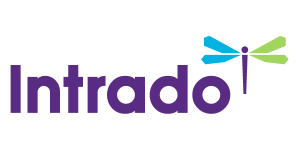 Pioneer Consulting Selected by Cordova Telecom for Engineering and Design of Landmark FISH Submarine Cable System in Alaska
The 276 km subsea cable will connect Cordova and Seward, Alaska, bringing essential broadband connectivity to the remote regions
/EIN News/ -- HOBOKEN, N.J., March 22, 2023 (GLOBE NEWSWIRE) -- Pioneer Consulting, the full-service submarine fiber optic telecommunications consulting and project management company, announces it has been contracted by Cordova Telecom Cooperative, Inc., a member-owned telecommunications cooperative, to oversee the engineering and design phase of its planned "Fiber Internet Serving Homes in Alaska" (FISH in AK) submarine cable system in Alaska. The 276 km system will connect the cities of Cordova and Seward, with branching units for additional connectivity to Johnstone Point and the Village of Chenega.

Funded by the U.S. Department of Agriculture's ReConnect Program, an initiative to provide connectivity to rural and underserved communities, the FISH project will bring critical high-speed broadband service to Cordova, Johnstone Point, and Chenega – some of Alaska's most remote regions. In 2021, Pioneer Consulting was brought in to assist with the project's initial feasibility study. This work provided Cordova Telecom with valuable insight into the proposed project, resulting in its successful USDA grant application. With the success of those key preliminary studies and funding applications, Pioneer has now been contracted to conduct a desktop study analysis and a detailed engineering study for the FISH system. This engineering and design phase will define the FISH system requirements and is expected to be completed by Q3 2023.
"It is an honor to have the opportunity to assist in this critical project," said Philip deGuzman, Director of Client Solutions at Pioneer Consulting. "Cordova will soon benefit from high-speed, reliable connectivity. We're proud to support this exciting effort and to work alongside Cordova Telecom Cooperative."
"The FISH project is significant in many ways, but most importantly it will deliver Cordova the critical middle mile redundancy and internet capacity it needs," said Jeremiah Beckett, CEO of Cordova Telecom Cooperative. "It was imperative that we have a team with the necessary skills and experience to provide an accurate assessment of the FISH project. Upon completion of the preliminary study conducted by Pioneer in 2021, we knew they were the right partner to make this system a reality."
Once completed, the submarine cable system will provide many terabits of capacity between the four communities, facilitating end-user speeds with the potential of up to a gigabit of capacity to local residents and businesses, achieved through "fiber-to-the-home" links. The FISH system will also serve as a more advanced and reliable counterpart to Cordova's existing fiber optic cable, which is vulnerable to a single point of failure, offering more reliable broadband connection to the region.
About Pioneer Consulting
Drawing on decades of experience, Pioneer Consulting empowers clients to take their vision for a submarine fiber optic telecommunications system and make it a reality. The company provides expert counsel to guide clients through the full process of subsea cable installation, while also providing valuable technical and commercial insight about the submarine telecom industry. From comprehensive project management to system design to shipboard representation, Pioneer has the expertise and resources to support clients through each stage of their venture. Pioneer has completed 150+ projects, spanning every ocean across six continents. To learn more about how Pioneer Consulting is driving global subsea connectivity visit, www.pioneerconsulting.com or follow the company at @PioneerConsults.
About Cordova Telecom Cooperative
Cordova Telecom Cooperative is a member-owned local co-op serving the telephone, high speed internet, television, and technology needs of the community of Cordova, Alaska since 1978. Founded in 1997, Cordova Wireless provides cellular voice, text, and data services to Cordova, as well as Prince William Sound fishing grounds and Yakutat, Alaska. More information about Cordova Telecom and Cordova Wireless can be found at www.ctcak.net,
and on Facebook at www.facebook.com/cordovatelecomcoop
Media Contact
Devin Sutton
Trevi Communications for Pioneer Consulting
devin@trevicomm.com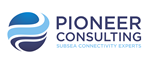 Powered by


EIN Presswire does not exercise editorial control over third-party content provided, uploaded, published, or distributed by users of EIN Presswire. We are a distributor, not a publisher, of 3rd party content. Such content may contain the views, opinions, statements, offers, and other material of the respective users, suppliers, participants, or authors.
Submit your press release